ABOUT ME
An international firm of architects, planners and interior designers specialising in a wide range of commercial, residential and public sector projects.
Nasrin Moradi, born in May 1984 , got her B.A in architecture from Tabriz University of Art. She also holds an M.A in interior architecture from Tehran University of Art. As an independent architect and designer she has been working professionally since 2007. Incidentally she began her academic career as a professor at Azad University of Tehran in 2011.
Her attitude towards architecture and interior design is reflected through the integration of form and artistic spirit, considering the requisites and application of the space .The fruit of such an attitude has been the diverse environments which are statuesque, memorable and sometimes quite simple and sincere.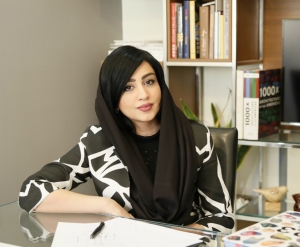 Respect to the real clients' demands and context recognition up until the production of the final result, either architectural or interior design, mirror her major design principles.Her works are an innovative portrait of geometry, color, form, music, light and shadow.Her inclination to luxury in architectural and interior design has contributed to queries in classic and modern styles with special attention to details.
This company provides architectural services and interior designs with premium quality and worldwide standards.
The main activities of this group are architectural design, interior design and implementation, design of structures, trading in building materials and decoration. Our main customers are organizations, hotels, banks, restaurants, commercial centers. Our main goal is to create innovative designs based on new ideas. In addition, providing new products in construction and decoration market.
We provide the best designs for our clients with our professional teams.